Spring Member - Member for Saturday, June 5, 2021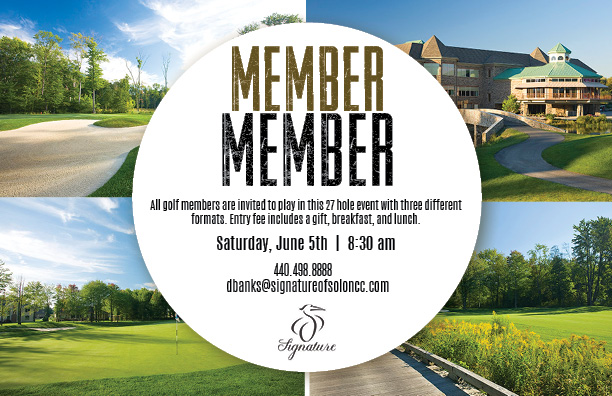 The Spring Member/Member Tournament is a 27 hole event played with three different formats. All Golf Members, age 18 and older, with a USGA Handicap are eligible and invited to participate.
Teams will be classified into three flights based on team handicaps. The winner and the runner-up of each flight will advance to a 3-hole shootout to determine the Spring Member/Member Champion.
The tournament will be played from the blue and white (age 70 and older).
Shootout
Alternate Shot Format on Holes #3, #9 & #18
Hole #3 eliminates three teams/Hole #9 eliminates one team
Chip off to serve as tiebreaker on Holes #3 & #9
Sudden death to serve as tiebreaker on Hole #18
Please note that registration for the Spring Member/Member will close at 5:00 pm on Thursday, June 3rd.
Prizes will be paid out in Golf Shop Credit Book to the winning teams. The number of teams paid is based on number of teams participating.
Entry Fee is $100/person plus applicable cart fees Entry fee includes tee gift, breakfast, lunch after Round 2 & prize fund.
There will be a Ladies Flight in the 2021 Spring Member/Member. The Ladies Flight will be an 18 hole event with a Best Ball Format on the Front Nine and an Alternate Shot Format on the Back Nine. Both participants must be women and the low 18 hole score is the winner.